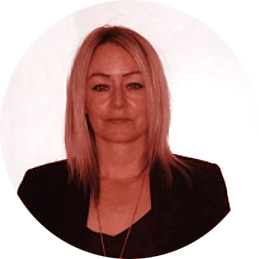 Michelle – Head of Sales Administration
In my role as Head of Sales Administration, I manage a team of 9 Administrators who support our 18 Showrooms across the country. Most of my days consist of guiding, training and motivating my team, meeting business deadlines, solving complex problems and liaising with our Sales Showrooms. I originally joined First Home Improvements back in 2013 as a Part-Time Sales Administrator, whilst my children were at School. It was a good opportunity for me to return to an administrative role, with a company that were 'family' orientated and supportive. At that time, the company was beginning to grow, and more Showrooms started to open across the country. This created more opportunities, and I was promoted to a 'Senior Sales Administrator' role managing a small team.
Over the next few years, with the continued growth of the business, my responsibilities followed suit and I was promoted to my current role. I have gained a lot of knowledge and experience during my time at First Home Improvements, having been supported and mentored along the way. I recently completed my "Leadership & Management Level 3" qualification with the ILM and already have plans in place for my next course.
Staff Journeys