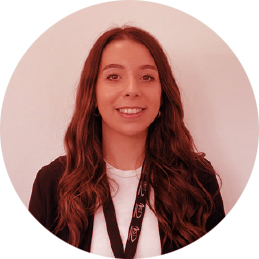 Eleanor – Accounts Assistant
I joined First Home Improvements in September 2018 as a Finance Apprentice and have since completed my AAT accounting qualification levels 2 and 3; I am now starting level 4. Working through an apprenticeship scheme has helped to plan my career path towards obtaining a professional qualification, allowing me to gain the necessary relevant work experience alongside my studies.
My team is supportive in my development and are always happy to help me with any questions I have, providing a great environment for learning and progression.
As part of my working week, I produce weekly sales figures and analytics, coordinate payment runs and calculate relevant tax deductions. I also record and compile the credit card and bank reconciliations.
Within my role I'm now going to be learning the company's treatment of overheads and I'm looking forward to understanding and becoming more involved in other accounting processes within the business.
Skills I have learnt at work have proven beneficial towards my studies. Likewise, I have found it extremely helpful to use knowledge that I've learned from my AAT courses and have an application for them in the workplace.
Staff Journeys